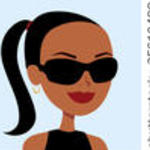 Khalilah Johnson
Instructional Designer/E-Learning Consultant at
Allstate Insurance
Activity
"Can the responses to each questions be tracked in the LMS?"
over 1 year ago

06/02/20 at 3:44 pm (UTC)
Activity
"Thanks, it worked. Added a lot more images to the timeline, but I was able to get a similiar effect.."
over 9 years ago

09/19/12 at 1:20 pm (UTC)
Activity
"I created an animation using motion paths in PowerPoint, then recorded the PowerPoint animation using the screen capture feature in Story..."
over 9 years ago

09/18/12 at 1:53 pm (UTC)