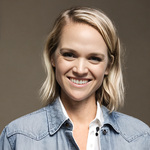 Madison McCartney
Customer Engagement Manager at
Articulate
About

Madison McCartney

My ELH Articles: https://community.articulate.com/series/madison-s-articles/ LinkedIn: https://www.linkedin.com/in/madisonmccartney/
Activity
"If you're new to creating software training—and even if you're not!—you might use the terms screencast and software simulation interchang..."
4 months ago

06/15/21 at 1:32 pm (UTC)
Activity
"How often are you presented with content and given complete decision-making authority to create whatever your heart desires? Maybe not as..."
7 months ago

04/13/21 at 7:30 pm (UTC)
Activity
"Picture this: you've been tasked with getting new hires up to speed on your department's project management tool. Or maybe you stumbled u..."
9 months ago

02/11/21 at 2:00 pm (UTC)