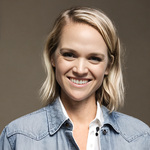 Madison McCartney
Customer Engagement Manager at
Articulate
About

Madison McCartney

My ELH Articles: https://community.articulate.com/series/madison-s-articles/ LinkedIn: https://www.linkedin.com/in/madisonmccartney/
Activity
"Dial up the custom interactivity in your e-learning projects by using Storyline 360's prebuilt dials! This interactive dial matrix teache..."
7 months ago

04/13/21 at 7:43 pm (UTC)
Activity
"With 2021 on the horizon, it can only mean one thing: predictions for what the new year will bring! While I'm sure many of us are gladly ..."
10 months ago

12/16/20 at 10:31 pm (UTC)