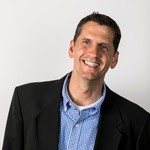 Director of Content at
Articulate
About

I'm a lucky husband, proud father of 5, and I smile every time I get to play with Storyline. I also teach kids karate which is a total blast! http://www.stevenspointkarate.com
Recently, a community member posed an interesting design challenge.  She wanted the learner to choose whether or not ...
In a recent blog post, I shared how to control object appearance in Storyline by utilizing an inverse trigger order. ...
The image zoom is a great built-in feature in Storyline. You simply add a picture, select the zoom feature, and—voila...
Not long ago, I watched some Super Heroes in the community find an awesome "Easter egg" in Articulate Storyline. They...
One of my favorite features of Articulate Quizmaker (and Storyline too) is the ability to layer objects on top of vid...
Earlier this year, a community member needed help creating an interesting exercise in Articulate Storyline. She wante...
When you're working on a large training project, it's great when you can find a time saving method that knocks down y...
Recently in the forums, a Storyline user asked how she could leverage the built-in next button to control the appear...