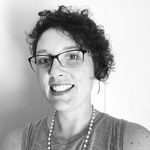 Pamela Kiefer
Instructional Designer & eLearning Developer at
CAPITAL TECH UNIVERSITY
Meet Cosmo in this Tabs interaction example.
Created to follow instruction on completing an Analysis Worksheet. The learner is guided through the process.
Knowledge check using drop-downs to sort items. Drop-downs were used to be ADA compliant.
Interactive survey used to determine user preferences for new Chatbot design elements.
Created in Storyline, this interactive lecture introduces and reviews a weekly topic that will be covered in the course.
Rise Module: Developed to test a learning prototype for use in Canvas.