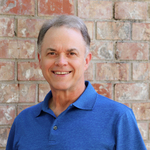 Instructional Designer/e-Learning Developer at
Bridgehill Learning Solutions, LLC
About

I am a Learning & Development professional with over 20 years experience in the industry. I've worked in the information technology, biotechnology, telecommunications, educational, and medical industry fields providing consulting, project management, and eLearning design services.
Have you ever received a request for proposal (RFP) from a potential client? Or noticed one in the E-Learning Heroes ...
Making a living as a freelance instructional designer can be challenging, especially when it comes to negotiating new...